Counseling Services in Colorado Springs
Our hearts are vital to living fully and freely, but they seem to get damaged all too easily. We want you to know we will fight for your heart! We will not pretend to have all the answers, but we would count it a real honor to journey with you through the pain of your heart.
"ABOVE ALL ELSE, GUARD YOUR HEART, FOR IT IS THE WELLSPRING OF LIFE."
– ANCIENT TEACHING
About Desert Streams Counseling, PLLC
Deciding whether or not to seek counseling can resemble a root canal. Not brushing properly can seem embarrassing and the procedure can be painful, not to mention the cost. Was it even worth it? Counseling can seem a lot like this: it makes us wonder if something is really wrong with us, it can be embarrassing, and is it even worth it?
If you're like us, you have felt stuck or even somewhat hopeless to see the same problems coming up again and again. The repetition makes us wonder if anything will really change. It can also feel like life just is not supposed to be like this.
Let us say, you are not alone and there is so much hope! Part of our stories show healing can come from courageously inviting others into our pain and suffering.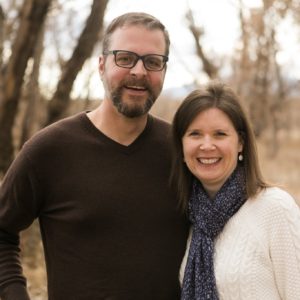 Jim Smith, MA, licensed professional counselor in the State of Colorado (LPC), ICEEFT certified emotionally focused therapist and Director of Desert Streams Counseling, PLLC.
In 2001, I graduated Austin Peay State University with a teaching degree. Over the next few years, I struggled with the demands of my job as a teacher and my growing desire to engage people, person-to-person and at a heart level.
In 2011, I graduated with a counseling degree from Colorado Christian University and began my journey as a counselor. I feel I am now doing what I have been made for.
When you come to see me, you honor me with your courage and trust. Your journey is different from others and I will treat it that way. No matter what your struggles, you can expect to be treated with compassion and respect.
OUR TRUE DIGNITY AND WORTH IS NOT SOMETHING WE ALWAYS FEEL AND COUNSELING CAN SEEM SCARY OR PEG US AS PEOPLE WITH SERIOUS PROBLEM. YET, WE ALL NEED CONNECTION! IT IS THROUGH CONNECTION WE EXPERIENCE OURSELVES AS THE WORTHY PEOPLE WE ARE AND HAVE SPACE TO WORK THOUGH LIFE'S STRUGGLES. WE PURPOSE CONNECTIONS THAT POWERFULLY SUPPORT INDIVIDUALS, COUPLES, AND FAMILIES TO FIND HELP, HOPE AND HEALING.
Address
3225 Templeton Gap Road, Suite 200
Colorado Springs, CO 80907
USA
Counseling Services:
Couples counseling
Marriage counseling
Individual counseling
Family counseling
Anger management
Trauma
Sexual Struggles
Finding your best fit
Individuals: $125 / hour (50 minute session)
Couples: $135 / hour (50 minute session)
I offer the discount for the longer session, simply because experience has shown that a longer session is generally more impactful and I don't want cost to get in the way.
You have the right to receive a "Good Faith Estimate" explaining how much your medical and mental health care will cost.
Under the law, health care providers need to give patients who don't have insurance or who are not using insurance an estimate of the expected charges for medical services, including psychotherapy services.
You have the right to receive a Good Faith Estimate for the total expected cost of any non-emergency healthcare services, including psychotherapy services.
You can ask your health care provider, and any other provider you choose, for a Good Faith Estimate before you schedule a service.
If you receive a bill that is at least $400 more than your Good Faith Estimate, you can dispute the bill. Make sure to save a copy or picture of your Good Faith Estimate.
For questions or more information about your right to a Good Faith Estimate, visit www.cms.gov/nosurprises.